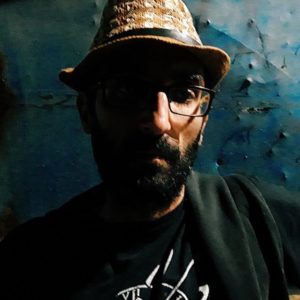 Once Upon a Time (Blue hour sounds, BG) – live
+ Kliment &  Goatika Live
Le projet Once Upon a Time est une quête de la musique cosmique et magique de transe que peuvent offrir les voyageurs sur les dancefloor… Ces paysages sonores de conte de fées s'accordent magiquement sur une mer d'humeur psychédélique profonde, sombre et mélodique, qui s'estompent souvent avec des partitions de film et des éléments organiques. Ils vous conduisent à travers un tunnel de lumières et d'ombres, de profondeurs et de pics étranges et magiques. Le projet de psytrance de Kliment est orienté vers le dancefloor du début de soirée ou du matin et, avec sa vie sombre et zenonesque, fait vibrer les dancefloors de festivals transe à travers le monde depuis une décennie.
Nous aurons l'honneur également d'assister à ses retrouvailles sur scène avec le légendaire Goatika, en plus de son set solo !
Once Upon a Time project is a quest about the cosmic, magic trance music which can offer to dancefloor travellers… These sonical fairytale landscapes are magically attuned across a sea of deep, dark and melodic psychedelic mood, often fading with film score and organic elements. They drive you through a tunnel of lights and shadows, depths and peaks, eerie and magical Kliment's psytrance project is oriented to the early evening or morning dancefloor and together with his dark zenonesque live had been rocking trance festival dancefloors around the world for a decade.
We will also have the honor to see him on stage again with the legendary Goatika, in addition to his solo set!